Request from a developer to investigate and survey workings uncovered during site development works.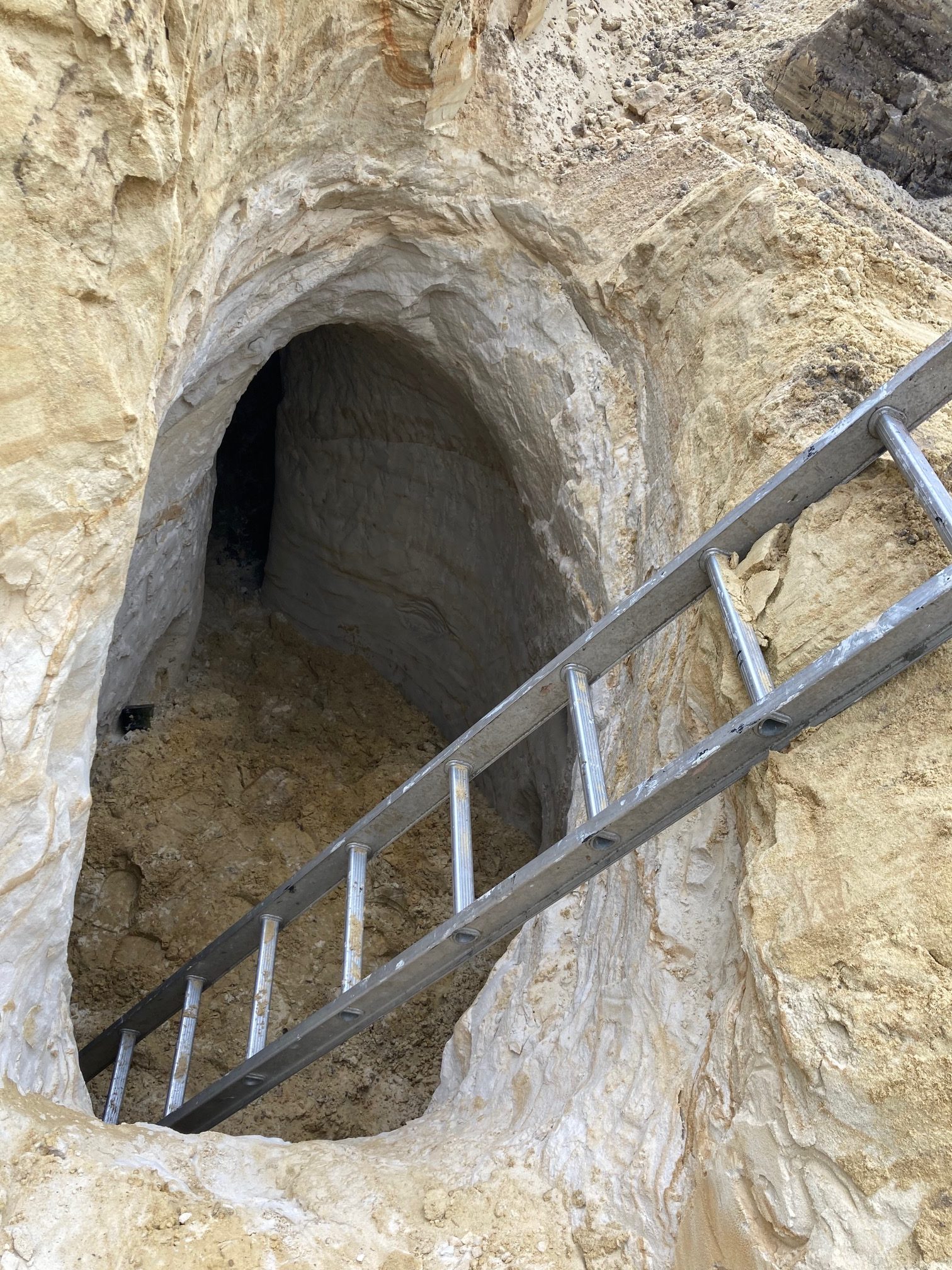 On 11 May 2022 we were contacted via the KURG website enquiry page by a contractor preparing a site for construction near Maidstone. They requested that we might help in urgently investigating a 'sinkhole' which had been exposed by their ground works excavations.

John Smiles and Pete Burton attended the same day to investigate the site and advise the contractor on what they might need to deal with before continuing with their works.

The sinkhole was a small, domestic scale sand mine cut into the locally abundant fine-grained construction sand of the Folkestone Beds laid down in the Cretatious. At least two other underground sand mines are known to exist in the immediate area.

Following the usual safety checks, an approximate tape and compass and photographic survey was carried out. This survey was then supplied to the contractor, ready for referral onto their design team to advise what to do next to make this minor working safe for the access roads and light industrial units destined to be built on the site before the end of the year. 

The likelihood is that the site will either be untopped – the tops of the chambers being no more than four metres beneath the current (recently modified) landform – and levelled with layers of compacted fill, or made good with foamed concrete or similar.
Whichever fate awaits this small mine will of course obliterate it, probably within a week or so.