Guided tours of the Caves are available Click here for further details
22nd January 2012 After many years of being dry, work started to clear out the debris thrown into the well.
---
As the well is inside the cave we weren't able to use our petrol winch but fortunately power was available so we could use the electric one instead.  
---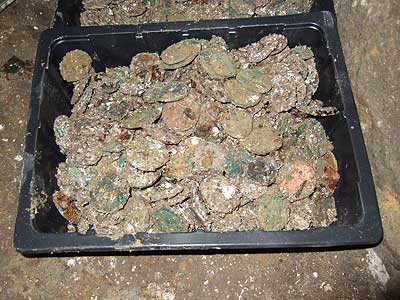 During the day we managed to clear many buckets of chalk and soil thrown into the well along with several hundred coins thrown in over the years. After removing 5ft of spoil water is now visible and hopefully on the next visit we will be able to continue downwards and leave the well with water in the bottom.
---